Franchising – A Business Model Worth Investing In
Today, many aspiring entrepreneurs are interested in starting their own businesses, but they hesitate because of the risks involved. Starting a new business from scratch can be a daunting task, but what if there's another way to invest in a successful business model that's already proven to work? If you're considering becoming an entrepreneur, then you should seriously think about franchising.
What Is Franchising?
Franchising is a business model where an individual or a group of individuals (the "franchisee") buys the license to operate a branded business from an existing business (the "franchisor"). The franchisee is given access to the franchisor's trademark, business systems, and support, and is required to follow the franchisor's set of rules and standards.
In exchange for the franchisee's investment, the franchisor provides ongoing support such as training, site selection, and marketing support. In essence, the franchisee is a business owner, but they're also part of a larger network that's working together to achieve common goals.
Why Franchising Is a Great Investment Decision
Investing in a franchise can be one of the best investment decisions an aspiring entrepreneur can make. Here's why:
Proven Success
When you're starting a business from scratch, there's a lot of trial and error involved. You're not sure if your business model will work, if customers will like your product or service, or if you'll be able to generate a profit. With franchising, you sidestep much of this uncertainty because the franchisor has already established a successful business model. By investing in a franchise, you're buying into a proven formula for success, one that's already been tried and tested.
Support and Training
One of the biggest advantages of franchising is the ongoing support and training provided by the franchisor. From the beginning, the franchisor helps you with site selection, site design, and construction. You're also given extensive training, guidance, and support in areas such as operations, marketing, and finance. Ongoing support is available as long as you're a franchisee, which means you're never alone in your business journey.
Brand Recognition
When you buy into a franchise, you're also buying into a well-established brand with national and sometimes international recognition. As a franchisee, you get to leverage the power of the brand and take advantage of its marketing efforts. This means that you don't have to spend as much time and money on marketing and advertising your business, and you can focus on other aspects of the business that require your attention.
Easier Access to Financing
While starting a new business from scratch can be difficult to get financed, investing in a franchise can be much easier. You have a proven business model, a track record of success, and a recognizable brand; all of these factors make it easier for you to get financing support from lenders.
Lower Risk
Starting a new business from scratch can be risky. While there are no guarantees in business, investing in a franchise can help reduce some of the risks involved. You're buying into a proven business model, and there's a support network in place to help ensure your success. Additionally, you have access to systems and processes that have been tested and refined over time, reducing your exposure to the risk of failure.
Tips for Investing in a Franchise
Choosing the right franchise can be a difficult task, but there are some things you can do to help you make the right decision:
Research Your Options
Before you make any investment decisions, it's important to do your research. Look into various franchise options and see which ones align with your goals and values. You should also research the franchisors and read reviews and testimonials from other franchisees.
Assess Your Finances
While investing in a franchise can be an easier way to access financing, it's still important to assess your finances before making any investments. Understand your cash flow requirements, determine how much you can afford to invest, and create a business plan to help you estimate your revenue and expenses.
Seek Professional Advice
Investing in a franchise is a big decision, and it's important to seek professional advice before making any commitments. Consult with a franchise attorney, an accountant, and a business coach to help guide you through the process.
Conclusion
Starting a new business from scratch can be a daunting task, but investing in a franchise offers a proven pathway to success. By following a well-established business model, you can reduce risk, gain access to financing, and benefit from ongoing support and training. However, it's important to do your research, assess your finances, and seek professional advice before making any investment decisions. By taking these steps, you can help ensure your success as a franchisee and take advantage of the many benefits that franchising has to offer.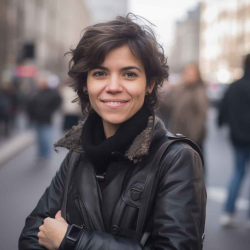 Últimas entradas de Luna Miller
(ver todo)