The Rise of Culture-Themed Weddings
Weddings have evolved over the years, from traditional religious ceremonies to destination weddings on exotic beaches. In the latest trend, couples are celebrating their diverse backgrounds by incorporating cultural themes into their nuptials. Culture-themed weddings go beyond just donning traditional attire or including ethnic cuisine in the menu. The wedding itself becomes a representation of the couple's shared cultural identity, with the ceremony, decorations, and entertainment tailored to reflect their heritage.
The Significance of Cultural Weddings
Weddings can be seen as a celebration of love, commitment, and unity, but for couples who come from different cultural backgrounds, it can be challenging to reconcile their differences. Culture-themed weddings offer a unique opportunity for couples to embrace their diverse backgrounds and showcase it to their families and friends. These weddings can be a way to honor their ancestors' traditions, and an opportunity to bring together their respective communities in a joyous occasion, uniting them in celebration of the couple's union.
Benefits of Culture-Themed Weddings
Culture-themed weddings are not just visually striking and colorful celebrations; they can also offer several practical advantages. Here are some of the benefits of having a culture-themed wedding:
1. Personalization:
Culture-themed weddings provide couples with the chance to put a personal touch on their big day. By incorporating their heritage into the proceedings, they can create a unique experience that reflects their personalities and sense of identity.
2. Cost-Effective:
Culture-themed weddings can be cost-effective since they often use locally-sourced materials and vendors. For instance, Indian weddings make use of marigold flowers, which are reasonably priced in India but expensive overseas. By incorporating local elements, the couple can save on costs and still have a visually-striking wedding.
3. Showcase Tradition:
Culture-themed weddings enable couples to celebrate their tradition and heritage, create lasting memories, and show an intimate side to their families and friends. It's a great way to keep their cultural identity alive and share it with future generations.
Cultural Themes to Consider
When it comes to culture-themed weddings, the possibilities are endless. Couples can choose to incorporate their ancestral heritage or choose a destination that holds a special place in their hearts. Here are some cultural themes to consider:
1. Asian Culture:
Asian culture is well-known for its elaborate rituals and traditions. Couples can choose to have a traditional Chinese tea ceremony or a Japanese Shinto ceremony. The wedding could also incorporate traditional Asian cuisine, attire, and décor.
2. African Culture:
African culture is rich in customs and traditions. Couples could opt for an African-themed wedding that highlights the history, art, and food of Africa. An African wedding could also incorporate traditional music and dance performances.
3. Latin American Culture:
Latin American culture is known for its vibrant musical heritage, which can make a wedding celebration very lively. Couples could choose a theme that highlights the rich and diverse culture of Latin America.
How to Plan A Culture-Themed Wedding
Planning a culture-themed wedding can be a fun and creative process, but it may also present several challenges. Here are some tips on how to plan a culture-themed wedding:
1. Research:
Research is vital when planning a culture-themed wedding. Look for inspiration online or consult a wedding planner who specializes in culture-themed weddings. You can also speak to friends and family members who have had a similar wedding or come from a similar cultural background.
2. Find Local Vendors:
Locate local vendors who specialize in the culture you are incorporating into your wedding. They will be familiar with the practices, customs, and traditions and can provide guidance and support throughout the planning process.
3. Incorporate Cultural Elements:
Decide on the cultural elements you would like to incorporate in your wedding, such as music, food, attire, and décor. Mix and match these elements creatively to create a unique and memorable experience for you, your partner, and your guests.
4. Create A Timeline:
Create a timeline that outlines what needs to be done, and when, in the lead-up to the wedding. This can help you stay organized and make sure everything is taken care of in a timely manner.
5. Communicate Your Vision to Guests:
Make sure you communicate your cultural wedding theme to guests so they understand what to expect. You can include an overview in your wedding invitations or create a wedding website that explains the cultural significance of your wedding theme.
The Bottom Line
Culture-themed weddings are a unique and exciting way to celebrate diverse backgrounds and heritage. It's a chance for couples to create a personalized, meaningful, and memorable day that reflects their identity and celebrates their ancestry. With careful planning, open communication, and creativity, a culture-themed wedding could be the ultimate way to celebrate diversity, tradition, and love.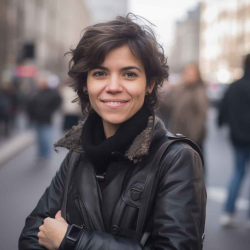 Últimas entradas de Luna Miller
(ver todo)