Who doesn't love a great party? But let's face it, not all parties are created equal. Some are just downright dull, while others are truly delightful. The secret to a great party lies in the details, and one of the most important details is the decorations. Whether you're planning a birthday party, a graduation party, a bridal shower, or any other type of celebration, the right decorations can make all the difference.
With so many options out there, it can be overwhelming to choose the perfect decorations for your party. That's why we've put together this guide to help you transform your party from dull to delightful with these jaw-dropping themed party decorations.
Choosing a Theme
The first step in choosing your party decorations is to choose a theme. A theme will help you narrow down your choices and create a cohesive look throughout your party. Some popular themes include:
– Beach Party: perfect for summer gatherings, a beach party theme can include seashells, starfish, flip flops, and beach balls.
– Carnival Party: if you're looking for a fun and festive theme, a carnival party can include bright colors, balloons, popcorn, and carnival games.
– Hollywood Party: for a glamorous affair, a Hollywood party can include a red carpet, movie posters, and gold accents.
Once you've chosen your theme, you can start selecting your decorations.
Balloons, Balloons, Balloons
Balloons are a party staple, but they don't have to be boring. There are so many creative ways to use balloons in your party decorations. Here are a few ideas:
– Balloon garlands: string together balloons in coordinating colors to create a garland that can be hung above your party space.
– Balloon centerpieces: fill a clear vase or jar with balloons in your party's color scheme to create a festive centerpiece.
– Balloon arches: create an arch of balloons as a backdrop for your party's main event, such as a dessert table or photo booth.
Table Decorations
Your party's food and beverage table is likely to be a focal point of the event, so be sure to give it the attention it deserves. Here are some ideas for table decorations:
– Tablecloths: choose a tablecloth that coordinates with your party's color scheme or theme.
– Centerpieces: besides balloons, centerpieces can include flowers, candles, or even candy bouquets.
– Place cards: if you're seating guests at specific tables, place cards can add a personal touch.
Photo Booths
Photo booths are a popular addition to any party, and they're a great way for guests to capture memories of the event. Here are some ideas for photo booth decorations:
– Backdrops: choose a backdrop that coordinates with your party's theme or create a custom backdrop with a personalized message or logo.
– Props: provide props like hats, glasses, and mustaches for guests to use in their photos.
– Frames: give guests a frame to use in their photos that coordinates with the theme of the party.
Lighting
Lighting can play a big role in setting the mood for your party. Whether you want a festive atmosphere or a more romantic ambiance, lighting can help you achieve your desired effect. Here are some ideas:
– String lights: string lights can add a warm glow to your party space and create a cozy atmosphere.
– Lanterns: paper lanterns can be hung from the ceiling and come in a variety of colors and patterns.
– Candles: candles can add a romantic touch to your party, but be sure to use flameless candles for safety.
Party Favors
Party favors are a great way to thank your guests for coming and give them something to remember the event by. Here are some ideas for party favors:
– Candy: fill a small bag or jar with candy in your party's color scheme.
– Personalized gifts: give guests a personalized gift like a keychain, magnet, or bookmark.
– DIY favors: create a DIY favor, such as a friendship bracelet or painted wine glass, that guests can take home as a memento.
Summary
Transforming your party from dull to delightful is all about the details, and choosing the right decorations is key. Whether you're choosing a theme, balloons, table decorations, lighting, or party favors, there are endless options to make your party truly unforgettable. With these ideas, you're sure to create a party that your guests will be talking about for years to come.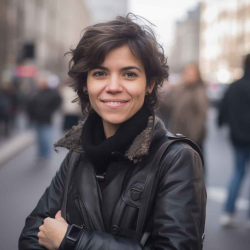 Últimas entradas de Luna Miller
(ver todo)