In today's fast-paced world, productivity has become a necessity for individuals and businesses alike. With the advent of technology, numerous digital tools have emerged that have the potential to revolutionize productivity. In 2021, there are some top digital tools available that can enhance productivity and save time.
Google Workspace
Google Workspace is a set of cloud-based productivity tools that can streamline business operations, enhance communication, and promote collaboration among team members. Google Workspace comprises a range of applications such as Gmail, Calendar, Drive, Docs, Sheets, Slides, and Meet.
One of the significant advantages of Google Workspace is that it allows easy access to documents, which can be shared with team members for collaboration. Moreover, it enables real-time editing, which means multiple people can work on the same document at the same time, saving considerable time.
Google Meet is a video conferencing platform that can simplify communication among team members. It allows access to high-quality video and audio, screen-sharing, and other add-ons that can enhance collaboration. Additionally, Google Workspace is affordable, making it a top choice for small businesses looking to enhance productivity.
Asana
Asana is a project management tool that is designed to help teams stay organized and streamline their workflows. Asana provides a platform to create, delegate and organize tasks that need to be completed within a project. It allows users to prioritize tasks, set deadlines and track progress, enhancing productivity in the process.
One of the significant advantages of Asana is that it allows teams to communicate effectively, ensuring that each team member is informed about the progress of the project. Additionally, it has customizable templates that can make it easy to set up new projects and can be integrated with other tools such as Slack and Google Drive.
Trello
Trello is another project management tool that allows teams to collaborate and coordinate their efforts seamlessly. Trello uses boards, cards, and lists to organize tasks, making it easy to track progress, set deadlines and prioritize tasks.
Trello's user-friendly interface makes it easy to use, and it allows users to customize boards to match their workflow. Additionally, Trello integrates with other tools such as Google Drive and Asana, making it an ideal addition to an existing productivity setup.
Zapier
Zapier is an automation tool that can help streamline repetitive tasks, enabling users to focus on essential tasks. Zapier allows users to automate tasks between various applications and services, such as Gmail and Dropbox, minimizing the need for manual intervention.
One of the significant advantages of Zapier is that it can integrate with various tools, enhancing productivity across multiple platforms. Furthermore, Zapier's user-friendly interface means that it is easy to use and can be set up in minutes.
Evernote
Evernote is a note-taking app that allows users to create, organize and share notes across multiple devices. Evernote provides a platform to store notes, images, audio, and videos, making it easy to access information from anywhere.
One of the significant advantages of Evernote is that it syncs across multiple devices, allowing users to access their notes from anywhere. Additionally, Evernote allows users to create tags and notebooks to organize their notes, enhancing productivity by providing a streamlined approach to note-taking.
Conclusion
In conclusion, the digital tools discussed above have the potential to revolutionize productivity in 2021. These tools not only enhance productivity but also streamline workflows, promote communication and collaboration, and save time. As businesses continue to embrace digital transformation, these tools can significantly impact productivity and promote growth. Consider adopting these tools today and experience the positive impact they can have on your productivity.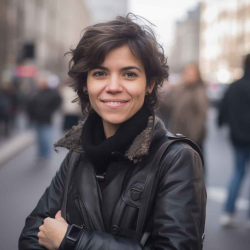 Últimas entradas de Luna Miller
(ver todo)